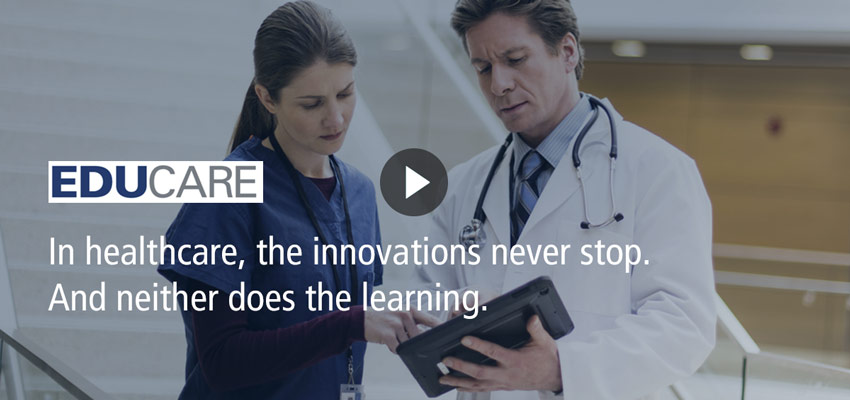 EDUCARE
EDUCARE is a comprehensive suite of education and training programs that support health care professionals in the delivery of patient care worldwide. Boston Scientific is committed to making medical education and training more relevant, more comprehensive, and more accessible for healthcare professionals like you. Hundreds of training resources are available to choose from around the globe.
---
EDUCARE Offerings
Interactive Training, Procedural Videos, and Webinars
Explore in-depth procedural videos, techniques, recorded webinars, and more to support your learning journey.
3D Interactive Anatomy & Procedures
Bring our virtual body to life with this medically accurate interactive 3D tool for visualizing anatomy, disease and treatment. Dissect, rotate views and tour anatomical structures tailored to your learning objective.
Case Studies, Clinical Article and Whitepapers
Discover what expert healthcare providers have to say about the latest procedures and techniques in real-world case studies, publications and clinical articles.
Events
Stay up to date on the latest Boston Scientific medical education programs. View the program calendar with in-person skills training and upcoming virtual events.
---