Signals Summit Overview
---
Course Overview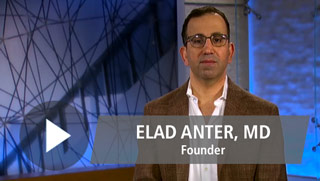 The Signals Summit was founded by Elad Anter and Mark E. Josephson in an effort to break the silos of conventional meetings by bringing together basic scientists, engineers, and clinicians into one venue that provides comprehensive education on fundamental concepts in electrophysiology and discusses ongoing challenges as a basis for intellectual debate, new research, collaborations, and innovation.
The Annual Signals Summit features world-renowned scientists and leaders in this field, who share their knowledge and insights through illustrative lectures and panel discussions that encourage open dialogue and an exchange of ideas aimed at barriers and solutions to fundamental constraints. The course provides ample opportunities for both onsite and virtual attendees to directly engage with faculty throughout the duration of the conference.
---
TARGET AUDIENCE
This Signals Summit is intended to meet the educational needs of electrophysiologists, fellows, cardiologists, biomedical engineers, scientists, and associated physicians and allied health care professionals.
---
Signals Summit ON-DEMAND Library
The ON-DEMAND library features the video archives of Signals Summit Educational Programming.
---
Continuing Medical Education

The Organizer is accredited by the Accreditation Council for Continuing Medical Education (CME) to provide continuing medical education for physicians, and Contact Hours for Nurses.
The Signals Summit credit designation for the live activity is based upon the cumulative hours of educational programing, for which attendees may claim credit commensurate with the extend of participation in the activity.
Documentation of awarded credit is provided upon the completion of post-activity evaluations.
---
Disclosure Statement
It is the policy of the Signals Summit to ensure balance, independence, objectivity, and scientific rigor in all its sponsored educational activities. Commercial support from industry does not influence educational content, faculty selection, and/or faculty presentations, and therefore, does not compromise the scientific integrity of the educational activity.
Discussion of off-label product usage during presentations is made at the sole discretion of the faculty. Off-label product discussion and usage are not endorsed by the Signals Summit or the Course Directors.
All planners and faculty participating in accredited continuing education activities sponsored by the Provider are required to disclose to the activities audience any real or apparent conflicts of interest related to the content that they planned or the content of their presentation(s). Anyone not complying with this policy is not permitted to participate in this activity.
---